It's no secret that Dwight Howard shoots free throws less effectively than a bag of vegetable soup with a torn rotator cuff. This season, however, the faltering super-man is 314-for-646 from the line (49%), missing 332 free throws…as many as teammate Steve Nash has missed during his entire 17-year career. Allow that to sink in.
Here's Mike Woodson staring down J.R. Smith to better highlight our shock and awe...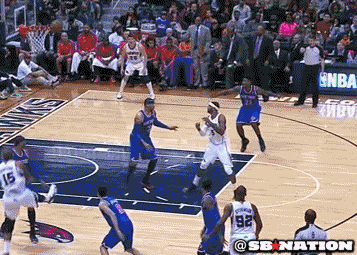 And here's a taste of Dwight's prowess...
(Thanks to
USAToday.com
for this disturbing fact)